Influencers Devotionals
Abiding Treasure- In Jesus' Name by Bryan Craig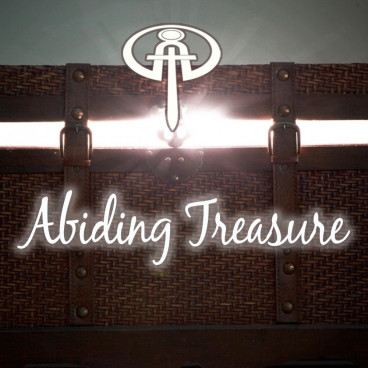 Scripture
"Whatever you ask in my name, this I will do, that the Father may be glorified in the Son. If you ask me anything in my name, I will do it." John 14:13-14 ESV
Thought
I remember when I was a young adult and joined a men's softball team from my Sunday School class. We circled up before the game and someone asked me to say a prayer. I was like a deer in the headlights and gulped and stumbled through some words about keeping everyone safe, and then it was time to land the plane…I didn't know how to end it. So, after an awkward pause…I just said, "Thank You". I felt like such a spiritual doofus!!!! Since then, I started noticing that the spiritual folks always said, "In Jesus' Name, Amen", so I started doing this so I would pray correctly and fit into Christian circles.
It wasn't until years later that I read verses like this one, which helped me understand WHY we might want to close our prayers "In Jesus' Name". Jesus is saying we can ask "whatever" and "anything" as long as it's "In His Name." Now do we really believe this is a magic formula of words that will force God's hand to answer our prayers? I don't.
First, I think of the Name of Jesus and other names He is called…Name above all names, Prince of Peace, Mighty God, Emmanuel (God with Us), Lord, Savior, Master, King of kings, Rabbi, Love, Chief Shepherd, Jehovah Jireh (The Lord Who Provides), Jehovah Shalom (The Lord is Peace), Jehovah Nissi (The Lord is My Banner), Jehovah Rapha (The Lord Who Heals). These are but a few names which would be ascribed to God and Jesus (God in Flesh).
I believe I can ask Him anything according to Who He is and according to His Will. Is what I'm asking a request that fits in His spiritual grid, in His plans? As the verse above indicates…Is my prayer going to bring glory to the Father in the Son?
Application
There is a deeper implication here about Prayer. Our prayers are a reflection of what is going on in our hearts. And in prayer, God wants our hearts. I believe He wants us so immersed in Who He Is…our God, our Shepherd, our Peace, our Father, our Master, our Lord, our Healer, that we trust Him absolutely with whatever might be of concern to us.
I believe He loves us SO much, and he doesn't want us to worry. He wants us to come to Him and let His Name, His Being pour over us. He truly wants to give us the desires of our hearts, but sometimes He has to change our heart first.
When I truly bask in His glory, in Jesus, in His Name and all He represents, I realize I am in the presence of one Who can move mountains, Who knows more about me that I even know about myself, Who knows the future, Who is all-powerful, Who can raise the dead, Who created the universe, Who has a plan. At this point, I can only humbly bow my head, and say, "Whatever You want, Lord. Your will be done. Your Name be glorified. I accept Your will. Jesus, Jesus, Jesus, my Lord, Jesus. In Your Name."
Response
Lord, forgive me for all the times I've come to you with my long list of requests, as if the basis of our relationship is what You can do for me. I'm sorry, Lord. You are SO amazing. You are SO gracious. You are SO loving. Lord, thank you for creating me and this world. Thank You that You are working all things for good for those who love you and are called according to Your purposes.
Lord, you know what I need and what others I love need, before I ask you. So, Lord, I just worship you and say, Your Will Be Done, on earth as it is in Heaven. Show me what I can do for you! Let me glorify You with my life. Let my life be IN JESUS' NAME.
Amen.