Influencers Devotionals
Abiding Treasure: Jesus' Ways Are Greater by Bryan Craig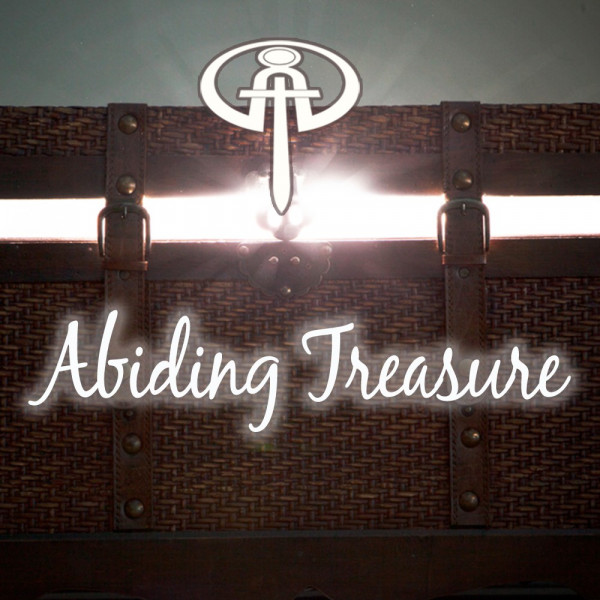 Scripture
But Saul, still breathing threats and murder against the disciples of the Lord, went to the high priest and asked him for letters to the synagogues at Damascus, so that if he found any belonging to the Way, men or women, he might bring them bound to Jerusalem. Now as he went on his way, he approached Damascus, and suddenly a light from heaven shone around him. And falling to the ground, he heard a voice saying to him, "Saul, Saul, why are you persecuting me?" And he said, "Who are you, Lord?" And he said, "I am Jesus, whom you are persecuting. But rise and enter the city, and you will be told what you are to do." The men who were traveling with him stood speechless, hearing the voice but seeing no one. Saul rose from the ground, and although his eyes were opened, he saw nothing. So they led him by the hand and brought him into Damascus. And for three days he was without sight, and neither ate nor drank.
Now there was a disciple at Damascus named Ananias. The Lord said to him in a vision, "Ananias." And he said, "Here I am, Lord." And the Lord said to him, "Rise and go to the street called Straight, and at the house of Judas look for a man of Tarsus named Saul, for behold, he is praying, and he has seen in a vision a man named Ananias come in and lay his hands on him so that he might regain his sight." But Ananias answered, "Lord, I have heard from many about this man, how much evil he has done to your saints at Jerusalem. And here he has authority from the chief priests to bind all who call on your name." But the Lord said to him, "Go, for he is a chosen instrument of mine to carry my name before the Gentiles and kings and the children of Israel. For I will show him how much he must suffer for the sake of my name." So Ananias departed and entered the house. And laying his hands on him he said, "Brother Saul, the Lord Jesus who appeared to you on the road by which you came has sent me so that you may regain your sight and be filled with the Holy Spirit." And immediately something like scales fell from his eyes, and he regained his sight. Then he rose and was baptized." Acts 9:1-18 ESV
Thought
Saul, better known by us as "Paul", the one whose letters take up most of the New Testament, is the man in this story. Yes, it is about Paul, the first Christian missionary who planted churches all over the known world at the time. Before he knew Christ, he hated Christians. He hated this new movement that seemed to somehow betray the faith in which he was educated. Earlier, he had stood and watched as Stephen, one of the early Deacons, was stoned to death. And in this story, he was so incensed that he was asking permission to be a bounty hunter, in search of Christians to be arrested. On this hate-filled mission, our Lord Jesus comes to him. Saul was already spiritually blind the beauty of the Lord, but to get his attention, Jesus blinds him physically too. Saul did not know Jesus. Once he realized that all of his hatred was being directed at Jesus, it changed everything. Once he met Jesus, it changed everything. He met Love face to face, and it was more than he could bear. It melted his heart.
And as icing on the cake, Jesus shows Paul what a faithful follower of Christ looks like as He prompts Ananias to face his fears and go and pray for Saul. Saul had to have known what a risky move this was for Ananias. And it probably broke Saul's heart further as he realized he himself was the cause of this fear.
But God gives Ananias a clear message for Saul. God wants him to know that He is choosing him for a great purpose and that he will suffer for the name of Jesus. So the man who hated Jesus would become his greatest advocate, even to the point of suffering for His Name.
Application
As I read this story, I happened to be in a place where I was thinking about people I love who don't know Jesus. I want them to know Him because I know how great He is. I know how loving and kind and powerful He is. Because I love them, I want them to know Jesus, and I want them to share in His blessings. This story reminds me that Jesus cares about these things more than I do, and He has plans greater than mine. He comes to people and calls out to them. He can speak to them in ways they will understand. I also think about John 6:44 where Jesus said, "No one can come to Me unless the Father Who sent Me draws him." Jesus doesn't need me to work out His salvation for mankind. He may use me to share the good news or scatter seeds of love, but His power and His goodness are greater than the hatred, evil, confusion in the world.
My job is to be like Ananias, a faithful disciple who, no doubt, spent time in devotion on his knees with the Father. When the time was right, God sent him on a mission. He told him to rise up and, "Go!" Of course, God was asking him to basically risk his life by walking into the hands of the greatest persecutor of Christians alive. You can feel Ananias' fear in his response to the Lord. Yet, he was faithful to get out of his comfort zone and to be obedient to what the Lord was telling him. I know God has used me like this in the past. While I am with him in His Word and in Prayer or even just while driving down the street, I will sense a prompting to do something for Him. When I have followed up in obedience to these promptings, my actions have been coupled with the work of the Spirit that is happening with someone else, and beautiful things happen.
So, this story prompts me evermore to be on my knees, praying for His Will to be done with those I love. I will trust that He has a plan. I will be ready and willing, if needed, to be used as the Lord's agent in some way, even if it requires getting out of my comfort zone. God's plans are greater than mine. And He may be planning to do some great things with them, just like He did with Saul, and I don't want to get in the way.
Response
Lord Jesus, thank you for coming and dying for me. Thank you that your Spirit has come and is at work every second of every day. Thank you that you are working in ways I don't even understand. When I feel love for someone who doesn't know you, I believe I am feeling a small portion of your love for that person. I'm sorry when, in my well-meaning attempts to evangelize, I've come across self-righteous or legalistic or like I have it all figured out. I don't. All I know for sure is that You are amazing and powerful and that You are the Way, the Truth and the Life! Let me show my belief by the way I love others. But if you want to use me like you did Ananias, here I am, Lord. Send me. In Your Name, I pray. Amen.