Influencers Devotionals
Abiding Treasure: The Final Proclamation by Bryan Craig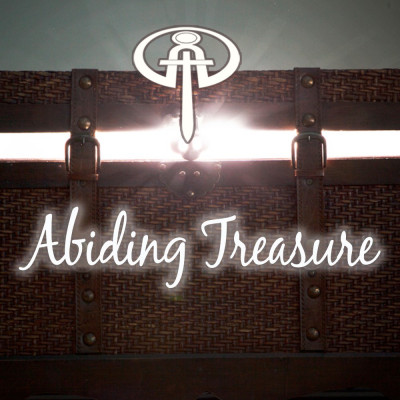 Scripture:
Luke 24:44-49
Then he said to them, "These are my words that I spoke to you while I was still with you, that everything written about me in the Law of Moses and the Prophets and the Psalms must be fulfilled." Then he opened their minds to understand the Scriptures, and said to them, "Thus it is written, that the Christ should suffer and on the third day rise from the dead, and that repentance for the forgiveness of sins should be proclaimed in his name to all nations, beginning from Jerusalem. You are witnesses of these things. And behold, I am sending the promise of my Father upon you. But stay in the city until you are clothed with power from on high."
Thought:
I love reading the end of each of the Gospels because they are all Jesus' "mic-drop" moments. The scene at the end of Luke is right after He walked with two of the disciples on the Road to Emmaus. He hid His identity from them as He probed their hearts to see what they thought about all that had happened. But He REALLY wanted to make sure they understood the "WHY". He took them to the Old Testament from the Law of Moses and the Prophets and the Psalms to help them see how they all pointed to Jesus. Then, right afterwards, He appeared to the 11 (Judas was gone). He did the same thing with them. This was VERY IMPORTANT. And He sums up the Gospel (good news) in a few sentences. He is saying:
All of the Old Testament Law, the words of the Prophets and the Psalms are ALL ABOUT ME!
The plan has always been for Me to suffer and die on that Cross and to rise from the dead.
I want you to tell everyone to repent of their sins so they can receive the forgiveness I just paid for through that suffering and My death.
And I send My Spirit, as promised to clothe believers with power from Heaven.
Then, He drops the Mic and is taken into Heaven.
Application:
I love Jesus, which is why I love the Old Testament as well as the New Testament. It is ALL a love story about God and us, fulfilled in Jesus. I want to be more bold and intentional in telling others these 4 main points about Jesus.
All of the Bible and all of life is about Jesus.
He suffered and died for our sins.
Repent of your sins and receive His forgiveness.
Then, receive His Spirit to empower your life.
I think there is a power in the simplicity of this proclamation. It is amazing! So many people want to say "All roads lead to Heaven." And they say, "Jesus is not the only way." Jesus conquered death so His testimony is the only one that is valid. And He says, "I am the way, and the truth, and the life. No one comes to the Father except through me." John 14:6 I believe this. Do you?
Response:
Jesus, as you invite Influencers to the nations, help us to proclaim the truth of Who You are. As you invite us to new countries, we will invite people to know You, and we will let them know You died for them, and we will tell them to repent of their sins, and we will tell them that Your Spirit will empower them. They cannot abide in You unless they believe these things. Spirit, help us on Your mission to make disciples of all nations. I love You, I worship You, I follow You.