Blog
Go - Wait - What? - Why by Rocky Fleming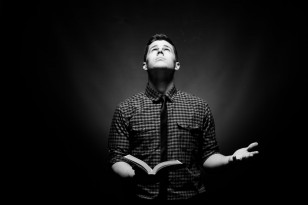 Go: "Go therefore and make disciples of all nations, baptizing them in the name of the Father and of the Son and of the Holy Spirit, teaching them to observe all that I have commanded you. And behold, I am with you always, to the end of the age." (Mathew 28:19-20 ESV)
Wait: "And while staying with them he ordered them not to depart from Jerusalem, but to wait …" Acts 1:4(a) ESV
Why: "… for the promise of the Father, which, he said, 'you heard from me; for John baptized with water, but you will be baptized with the Holy Spirit not many days from now.'"
"Go."
In Matthew 28 we read as Jesus was about to ascend to Heaven that He gave His disciples the Great Commission, which includes the action word, "go." They were told to go and make disciples. He was clear about this, and He expects all of His disciples, which include you and me, to go and make disciples. We are to be proactive in this. It is our purpose and mission that He has entrusted to all of us who follow Jesus Christ as Lord and Savior. We are to use our special gifts from the Holy Spirit to play our part in making disciples. We are not to be passive about using them and with applying them in our part in the Great Commission. That is the go of Jesus' message to us.
"Wait."
In the setting mentioned in Acts, which is the bridge from the four Gospels to the letters from Paul, John, Peter, James and Jude, the author of Acts which is Luke, gives the account of what happens immediately after Jesus' ascension. Jesus told the disciples to go, then He told them to wait. There must have been some confusion at this point? They would not know why this was required. Like many of us, they could not look ahead and see the days, weeks and years and see how important the going and waiting would harmonize to produce God's perfect plan with making disciples. It is often confusing for us to be told to go and then wait on anything. Think about those disciples. Think about the passion and urgency they would have felt. Think about any of us who are concerned about those around us who need Christ. The more we see the need the more we want to help it along. Waiting is difficult in most situations.
"What?"
"What?" is the question we often ask of the Lord when we are told to wait on Him before He acts. We don't want to hear it. But we had better get familiar with waiting on the Lord if we want to see His marvelous power come on our situation and do the marvelous things that only He can do.
It's hard isn't it, waiting on the Lord when we want to see something immediately happening? As parents we see issues with our children who are in trouble and we want immediate action from the Lord. The same is true with other family members, friends, neighbors, co-workers, and even our enemies. Even so we are told to pray, watch, trust and wait. It doesn't make sense, unless we see things from a historical, biblical point of view, and through the eyes of our soul, which is simply trusting God's plan. Then we connect some dots to the why question the disciples might have had when they were told to wait. You and I can see from biblical history how the Lord showed up with His power at the right time, and in the right way. But it required those people to trust Him and wait on Him. Then they saw what they believed He would do.
"Why?"
"Why?" Have you ever taken a long car trip without first filling your vehicle's tank with fuel? You would not get very far on the trip if you didn't first fill the tank. Right? Your trip would require directions to where you would go, and the things you would do on that trip. You can make all those plans. But they would not happen if fuel was not put in your vehicle to empower your trip. In a similar manner the disciples were told what to do and how to do it and where to go with making disciples. But they needed a special empowerment to carry those things out. Jesus told them to wait for the Spirit to come, so that they could receive this empowerment on them and their message before launching out. He has a plan, and His plan is always best, which proved to be the case at Pentecost.
Personal Application
The message I've shared with you is as relevant for you and me as it was for those disciples when Jesus gave it to them. He has a plan for His child. His plan is always best. It will likely require waiting on the Lord, as He perfects His plan. Therefore, do not be discouraged if He seems to tarry too long. Keep your hope alive and trust Him. When He moves, it will all come together, and it will be better than you ever thought it could be.
"but they who wait for the LORD shall renew their strength; they shall mount up with wings like eagles; they shall run and not be weary; they shall walk and not faint." (Isaiah 40:31 ESV)