Blog
One in Christ Jesus by Rocky Fleming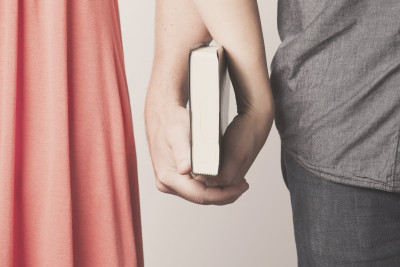 "There is neither Jew nor Greek, there is neither slave nor free, there is no male and female, for you are all one in Christ Jesus. And if you are Christ's, then you are Abraham's offspring, heirs according to promise." Galatians 3:28 (ESV)
This scripture is found in a letter from Apostle Paul to the churches in Galatia, which there were several. It seems that there were people who followed after Paul's ministry who tried to distort the gospel to include circumcision and aspects of Judaism to make it, "right." What they did was to try and diminish grace in the Gospel and subtly reimpose legalism. The truth is a little distortion of the truth makes the whole thing a lie, and what they were doing was creating divisions within the churches there as a result. In his exhortation to the churches Paul spoke about unity and oneness in Christ. He was seeing divisions. You can be sure if a diversion from the truth and division within the churches was occurring, it had the evil man's fingerprints on it. That was then, but I wonder what Paul would say concerning the attitudes and divisions within God's family today? Let me take a shot at it.
I think he would say the same about the Christians who are Jews or Gentiles. I think he would say the same thing about males and females in the Church. Since there are very few people enslaved today, I think he would instead address economic differences, including employer and employee, rich and poor, old and young statuses within the Church. I think he would modify his examples somewhat to get the point across about unity in the Body of Christ. But the present-day divisions within the Church are the same now as then, and especially in this country. I think he would wade into those differences with both guns blazing and shame us, because of the way we look at each other and are divided because of it. I think he would hit us directly head on with a perspective that should make us look inward first, and then outward next as we do what I think Jesus desires of His Church, which is to love one another. Here are some present-day applications that I think of that would elaborate his points about unity in God's family. So here goes:
There are no racial differences in the Church except how God created us individually to look differently from each other. He sees beauty in every hue of skin color whether it is the darkest of dark or the lightest of light, and all hues in between. While He loves His creation distinctions, He loves the unity of His family more, and He delights when we put no value on irrelevant distinctions that man and evil create in the Church, and He puts no value on any race over another.
There are no gender distinctions in God's eyes in the Church, except how He created us individually to carry out our male and female roles to procreate, to nurture and to protect, to provide love and be loved through our differences, and to bring Him glory in our relationships. But He puts no higher value on one gender and less on another.
There are no economic, educational, political or denominational distinctions in God's eyes in the Church. If we are one in Christ Jesus and looking with pride or disgust at a brother or sister in Christ who are different in the areas I've mentioned, it is sad. It is sad for I believe it grieves the Spirit of God when He sees it. It is sad, for He loves each of us equally, and like any good father who would grieve over animosity or divisions in his family, our Father God does the same. That is why Paul stressed unity when there was division.
God's family, His Church, are heirs of His kingdom. He has adopted us and has declared us to be His sons and daughters. He has given us the privilege of carrying His name. He has included us in the Lamb's Book of Life. He has made us members of His royal family and He calls us members of His Royal Priesthood. When we are divided, or angry toward each other because of the nonsensical conditions I've listed, we act nothing like a member of the Royal Priesthood. In fact, we act as if Christ's sacrifice for us has no meaning or relevance. Can we understand why God is grieved by the way we allow racial and political differences to separate us? Do you feel His pain as I do?
I believe Paul would remind us all that we have been granted the greatest privilege that any man or woman can be given, and that all Jesus has asked of us is to love Him with all our heart and soul, and to love each other as we love our self. In fact, Jesus said that by our love for one another we will show the world what they are missing.
"By this all people will know that you are my disciples, if you have love for one another." John 13:35 (ESV)


It's time that God's family removes our differences that hinder our relationships with one another, and to be one in Jesus Christ. The world needs this. But we need it most. We MUST build bridges to one another, and tear down the walls that separate us, for if we do not do this I feel that God will continue His grief, and we will fail in our mission to show Christ by the way we love one another. Let's build bridges and tear down the walls.